Weed Delivery Toronto and North York Weed Delivery Service
Toronto and North York are finally getting their own dedicated same day weed delivery service. Starting this week, Oh My Buds Weed Delivery will be making deliveries to the two cities. Once the service starts making deliveries, it will be delivering cannabis and other THC and CBD products to Toronto and North York. But what exactly is Oh My Buds Delivery?
What is Oh My Buds Delivery?
Oh My Buds (OMB) is a delivery service that delivers cannabis, pre-rolls, and accessories to customers in Toronto and North York. They're based out of a warehouse in Milton, just south of Toronto. We deliver to both the GTA and the rest of Ontario with average delivery times in under 90 minutes.
Why is Oh My Buds Delivery launching in Toronto and North York?
OMB launched in the summer of 2018 in the 905/416 are code and immediately started seeing strong customer demand in North York and Toronto. That's when they decided to expand to the two neighbourhoods. "The demand was incredibly high," says co-founder. "After a few days, we were getting orders every day."
OMB saw a similar level of demand in both Toronto and North York, and decided to expand to the two areas to meet that demand. "We're trying to show that we have a real and good business," explains OMB CEO. "We have a lot of people that are interested in our products but they can't get them in their area."
How to order from Oh My Buds Weed Delivery Toronto
Once you've logged onto the OMB website and created an account, you can browse their catalogue and place orders for products. You can also add items to your 'Favorites', so that you can easily browse them from the website. Oh My Buds also provides easy phone/text ordering.
If you're in Southern Ontario, you can get your Cannabis delivered by OMB at record speed and low low prices.
OMB offers a wide range of products, including flowers, pre-rolls, cartridges, topicals, and accessories. They also have 'extras' such as rolling papers and grinder covers. You can view their complete product offerings and place orders online, or by calling us.
Is OMB delivery safe?
OMB uses experienced and vetted delivery drivers, so we can vouch for their safety. We also employ industry-standard precautions.
OMB says that their drivers are 'micro-cultivators', which means they're limited to growing a maximum of six plants at a time. OMB also has a 'botanicals only' policy — no cannabis flowers will be delivered by any means other than a flower-only delivery service, such as Oh My Buds.
Where can you find OMB?
You can order from the Oh My Buds website for delivery to the following twelve cities:
Ajax, Aurora, Bradford, Brampton, Etobicoke, Markham, Mississauga, Newmarket, North York, Pickering, Scarborough and Toronto.
Our average delivery times are under 90 minutes depending on weather and traffic condition. We're working hard to improve our delivery times and appreciate your feedback. Our goal is to make OMB the best weed delivery service in Toronto and North York.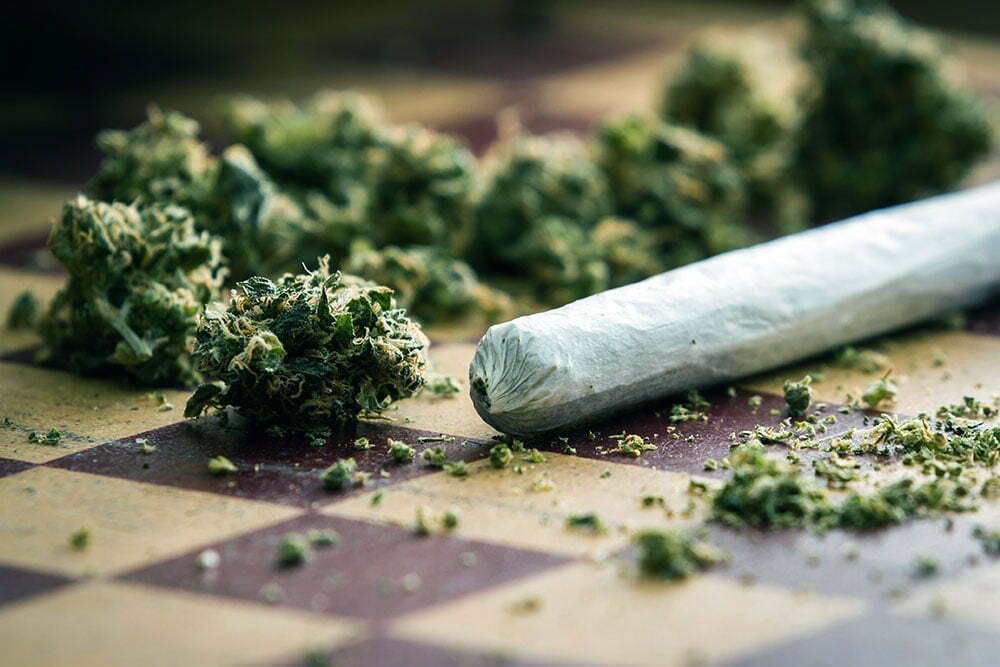 Final thoughts: Is Oh My Buds Delivery right for you?
If you're in Toronto or North York and you have medical or recreational cannabis needs, Oh My Buds Delivery is a great service to use.
OMB is currently only serving customers in Ontario, but we're currently looking to expand to other provinces. "We're definitely interested in seeing what happens with the federal legalization," says OMB CEO. "We're trying to be ready for it."
If you're interested in trying Oh My Buds Delivery, you can check out their website here. You can also follow them on Instagram and Facebook for updates.
To order online or browse our Weed Delivery Toronto catalog check out our shop.